Lesley Blogg works as a medical writer and runs her own scientific consultancy and language editing business, SLB Consulting, from her home in the north west of England. She started her scientific career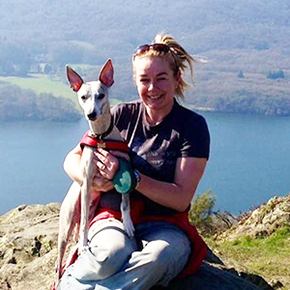 with an interest in animal exercise physiology, working at the Animal Health Trust in Newmarket while writing her degree dissertation, then moving on to Birmingham University and a PhD investigating the central control of the diving response in birds and mammals. From there, she took a sideways step to human divers, working with the physiologists studying decompression illness and submarine escape and rescue strategies at DERA/QINETIQ in Alverstoke and also training as a hyperbaric paramedical attendant and engineer.
She moved to Stockholm in 2002 and started her long-standing collaboration with Dr Mikael Gennser and the Swedish Navy. Returning to the UK, her consultancy was founded, and work continued with Sweden, now focusing more on diving than submarine escape, while other collaborations were forged with Alf Brubakk's diving group at NTNU, Trondheim, Norway.
Alongside research, Lesley started to help non-native English writers with their manuscripts and theses, and so the editing side of the business was born. In 2012, she was voted EUBS Member-at-Large. She was appointed the European (Deputy) Editor of Diving and Hyperbaric Medicine in September 2014, succeeding Peter Müller. With the onset of Covid-19 making travel difficult, Lesley became a full-time medical writer for Fishawack Health, but continues with her DHM editorship and some editing work.