Monica Rocco was born in Rome, Italy, where she still lives. Married with two sons, she was educated at the Medical School of Rome, Sapienza University until 1984. She was board certified in anaesthesiology and intensive care medicine (1987) at the same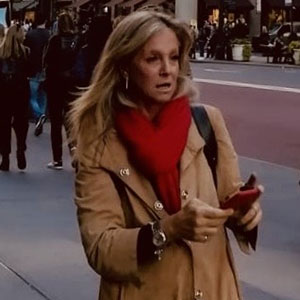 university and in hyperbaric and subaquatic medicine at the University of Chieti in 1990. Intensive care medicine and hyperbaric and diving medicine have been the mainstreams of her clinical and scientific career. A researcher for a decade, she became Associate Professor in 2004 and Full Professor In Anesthesia and Intensive Care in 2019.
Monica has published widely in the international medical literature with over 130 papers or book chapters. Her current research interests include invasive or non-invasive mechanical ventilation, sepsis and septic shock treatment and investigations, acute renal failure and hyperbaric medicine. Prof Paolo Pelaia, known as one of the fathers of hyperbaric medicine, is her scientific mentor and teacher.
Her main areas of teaching are the pathophysiology and treatment of acute and chronic respiratory failure; clinical symptoms, diagnostic tools and treatment of shock and many hyperbaric and diving topics. She has taught at the School of Medicine in Rome as well as at Scuola Superiore Sant'Anna in Pisa and on many other postgraduate courses. She has been involved in the international cooperation between European diving and hyperbaric centres (COST-B14).
All this whilst running a busy private intensive care medicine facility!
She speaks three languages and loves to travel, discovering new underwater destinations. She had an early passion for all kinds of marine activities, drifting easily into apnoea and scuba diving, she has survived more than 800 wonderful dives.