PLEASE READ THESE INSTRUCTIONS BEFORE PROCEEDING
These four issues of DHM are embargoed for one year before release to the public domain. They are provided exclusively for members of EUBS and SPUMS.
As a member, you may read issues here on-line by clicking on the issue you wish to look at, then on the "View" button. You can zoom in and out and scroll the text using your mouse. Press Esc to exit.
To download an issue to a personal device (computer, smart device, etc) for reading at your convenience, click on the "Download" button. This will open a new window and from there you can mouse-over the top right hand corner and download the complete issue by clicking the arrow and/or click the printer icon and make sure the Destination is set to Save as PDF (there is a change button here if you need to change this) then put in the page numbers you require by clicking page numbers button.  This allows you to save specific pages locally to your computer or device for your personal use. Once the Full Journal has been downloaded and saved locally on your computer you will not be able to print to PDF specific pages due to our security setting – we advise you do this from the download window in this website.
Any other than personal use is a breach of copyright. We trust members to be professional and responsible in their use of this facility.
Latest issues
| | | | |
| --- | --- | --- | --- |
| 51 (1) Mar 2021 | 51 (1) Jun 2021 | 51 (3) Sept 2021 | 50 (4) Dec 2020 |
---
Back issues
We would like to thank the Australasian Diving Safety Foundation for the grant that allowed this work to be completed, individual articles from 2020 to 1971 are available freely and readily accessible as PDFs here.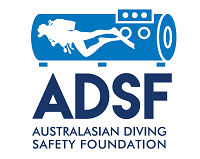 ---
2020

 

2019

2018

2017

2016

2015

2014

2013

2012

2011

2010

2009

  2008   

2007

2006

2005

SPUMS Journal 

2004

2003

2002

2001

2000

1999

1998

1997

1996

1995

1994

1993

1992

1991

1990

1989

1988

1987

1986

1985

1984

1983

1982

1981

1980

1979

1978

1977

1976

1975

1974

1973

1972

 SPUMS Newsletters 1971